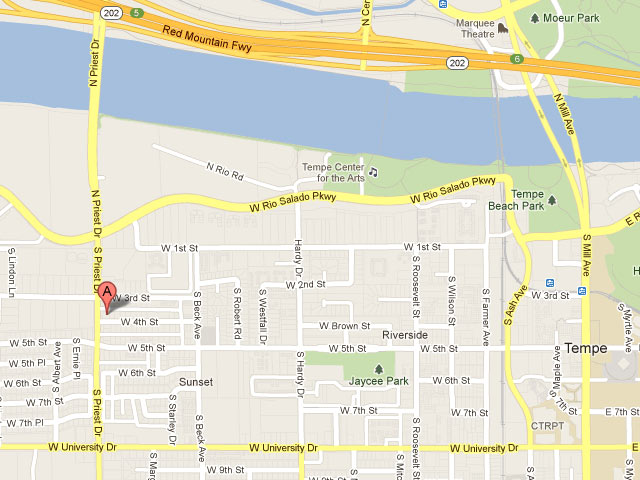 Aloha ASU!
Mockingbird Palms is located on the prestigious west side of the ASU campus, between Mill Avenue and Priest Drive, which includes the famous Mill Avenue District, Tempe Beach Park, the Tempe Center for the Arts and quiet residential neighborhoods. Directly to the north are the 202 freeway, the Phoenix Zoo and the Desert Botanical Gardens. Phoenix Sky Harbor is two miles to the west. Best of all, our Tiki Village is just a few steps from your door.
The free Orbit bus and a bike path are one block south and take you to ASU, Mill Avenue, or the light rail station in five minutes. Numerous bike and jogging paths connect Mockingbird Palms with nearby amenities. A grocery market is one block east. Mockingbird Palms' 32 apartments are at 1300 to 1342 West 4th St. between Priest Dr. and Beck Ave.
For your personal tour, please call 623-444-5588 to schedule an appointment. You will be greeted at the Tiki Village near the corner of Priest and 4th Street.